It's been only about a week but Dating Coach Live is definitely a success. Finally, real date coaching from relationship experts is now available on demand.
On demand coaching services have been on the rise. People are finding it to be very convenient and confidential. No traveling to an office or scheduling appointments weeks in advance. Also, there are no waiting rooms which can be embarrassing. Additionally, with the recent stay at home orders, more of us are online these days.
The issue with online coaching frankly, has been the quality of coaching. Platforms generally have relied on entry level coaches that complete only in house training. So, the experience level can be low.
Dating Coach Live utilizes independent relationship experts who have considerable experience. Some of the coaches have 10+ years of experience.
The other advantage is experienced dating and relationship coaches usually only offer packaged services. These services can run into the thousands of dollars. While some do offer free consultations, most don't offer on demand short sessions.
Now anyone can schedule a 15 minute session with an independently certified coach with lots of experience.
You ask why can't other platforms so the same thing ? The reason is that Dating Coach Live is part of the #1 marketing company for the dating and relationship industries. Many of the coaches have worked with us before and want to be part of our team.
Since it's not our only business we can pay coaches more and pass the savings along to our clients.
Coaching for 15 minutes with a relationship expert is only $29. That's it, no commitments and strings attached.
So if you want to talk to a coach, why not an expert and for less ? Get the best advice for less. Date coaching from relationship experts is now available on demand for real.
For Coaching opportunities contact info@myoneamor.com
Summary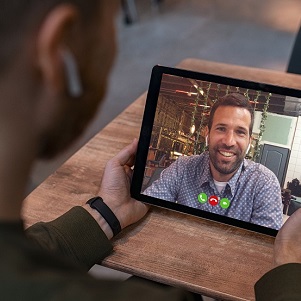 Service Type
Provider Name
Dating Coach Live
,
3417 Lake Breeze Drive
,
Orlando
,
FL
-
32808
,
Telephone No.14073743305
Area
Description
Affordable Expert Relationship Coaching by independently Certified Coaches. 15 minute session is $29. Coaches available 24/7.