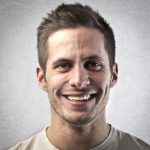 LATEST REVIEWS
If you're looking for a great dating coach. Try Nick, Diana or Frances. Frances is cool, I think she is Irish
Wow.. Nick really listened to my whole story. I felt like I was talking to a friend.
I was very impressed with Coach Nick. I was a little nervous telling my story to a man but he made me feel very comfortable.
Thanks to Nick, I had another great first date.
Just picked a coach randomly. Nick was great and really cared. He truly was understanding 5 stars