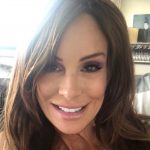 LATEST REVIEWS
I was frustrated with dating sites and ready to throw in the towel. The coach reworked my profile, did mock date sessions with me online to practice and improve my skills . She then monitored my dating profile, weeded out the time wasters so I could focus on my business and found me the most wonderful woman whom I am now living with. I had given up hope until Marla took over. She's an accomplished matchmaker and inspiring dating coach!
We came for couple coaching and almost instantly felt welcomed , comfortable and confident our goals were Georginas goals. All together in both couple and individual sessions we have come so far , and went from arguing almost constantly to loving our life together.
Georgina has taken me from broken up to living with my boyfriend and planning our future. With her coaching we have improved our communication more than 100% and created a life together! Thank you.
When other coaches were uncomfortable or biased towards my lifestyle, Georgina focused on my goal and we have made great progress . I am now feeling positive about my future and myself